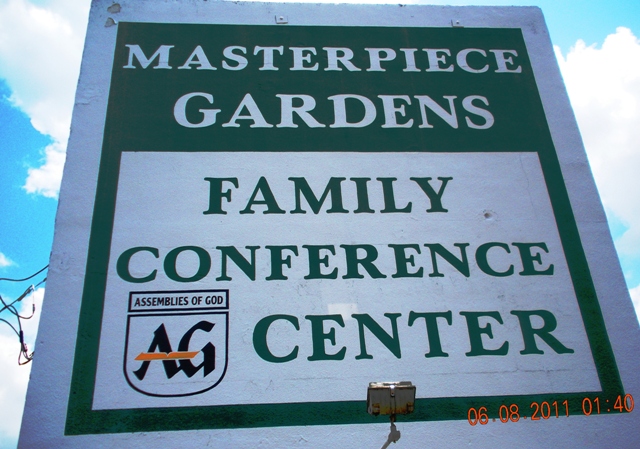 Masterpiece Gardens, located on Lake Pierce, seeks to provide a Christ-centered conference and retreat center, designed around a camp environment where all guests can experience God in a setting surrounded by God's own creation preserved in a natural setting. Within one hour drive from Disney and Sea World, the Gardens feature towering cypress estimated to be almost 4,000 years old!
---
Our History
The Great Masterpiece attraction was created around Leonardo da Vinci's Last Supper. In 1929, August Wagner Company of Berlin created a 300,000-piece mosaic of da Vinci's artwork.The artwork consists of 10 panels each weighing over 500 pounds. The mosaic was flown from Germany to New York and eventually assembled in Lake Wales, Florida. The original owners donated the mosaic which now adorns the Gustafson Fine Arts Center at
Bob Jones University
in Greenville, South Carolina.
The 75-acre Christian retreat center is located on the former Masterpiece Gardens tourist attraction, which closed in 1978. In 1985, Peninsular Florida District Council of the Assemblies of God completed a 450-bed dormitory, gymnasium and cafeteria as well as a 65,000-gallon swimming pool on the lush grounds of Lake Pierce.
Masterpiece Gardens has been committed to providing organizations with a safe, clean and exciting environment to hold conferences, retreats and camps. Our goal is to continue to build a tradition of excellence while developing new amenities for guests.
---
Ministries
During the summer months, Masterpiece Gardens hosts numerous camp programs that focus on youth, children and families. Throughout the rest of the year, groups can design programs that cater to their goals that are not in contradiction with Masterpiece Gardens' stated mission.
---
Membership
---